Call for Volunteers: COVID-19 Emergency Response
Across Texas, food banks are facing significant increases in operating expenses and demand for food, while critically-needed volunteers and food donations have declined.
Your local food bank needs your help to keep feeding a growing number of struggling community members during this public health crisis.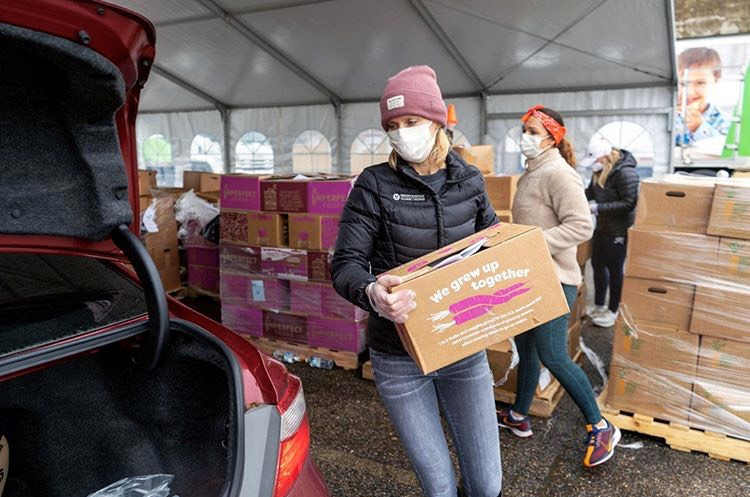 You can help by:
Signing up to volunteer at your local food bank

Volunteers working shifts at food banks will help unload, stage, and deliver food to community members in their time of need.

You can also sign up to make phone calls to potential volunteers and food aid participants.

NOTE: Food bank volunteers will be in a safe, sanitary, and secure environment where you and others will observe social distancing and other recommended sanitation practices.
Exploring limited paid AmeriCorps and VISTA Summer Associate positions to respond to the public health emergency in these communities: Lubbock, Houston, Tyler, Conroe, Austin and elsewhere.
Making monetary donations to the statewide pandemic response here.
Telling your story via a short 30 – 60 second video to help us in shaping policy and advocacy efforts that will best serve you and your community.

You can submit your story to joneal@feedingtexas.org. No part of your story will be shared without your consent.

Share your name, where you live, where you're volunteering, and one of the following:

What motivated you to volunteer at the food bank?
Speak about your experience volunteering.
What would you like people to know about volunteering?
Sharing news of our urgent needs via social media with the below graphic.
Without your help, food banks won't be able to meet increased demand and do what they do best — feed people in need.